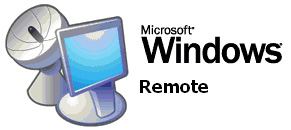 We often find that many user problems, although extremely frustrating, can be solved with only a few tweaks, and there are many times when our customers would like some basic assistance, but are not that concerned to book a callout, or are so desperate that they need assistance sooner than we can visit on-site.
This is why we have now introduced our remote assistance troubleshooting service. Using some basic software, we are able to connect to your PC over the internet, and take temporary control to fix your problem, or give you the helping hand required. As this is more efficient for us we are able to offer the service at competitive rates [charged in 30 minute blocks of assistance at our standard rates] and billed after the event. See Remote Terms and Conditions
Just Click the Icon to download our bespoke remote tool and when prompted run the program.
Click to begin download, when prompted click 'RUN' or 'ALLOW'

When the session begins, double-click as instructed in the main screen at "DOUBLE-CLICK HERE TO START"


NB You must contact us HERE or by telephone on 01273 841657 before running the tool to book an appointment.
Please read on..
A visit is sometimes required before using this service, in order for us to set up the software - where upon we will provide instructions. If you would like us to set the service up during an unrelated visit then we will be pleased to do so, just ask.
We also offer a secondary method of connection using inbuilt remote assistance functionality in Windows XP and Vista - Instructions - Click Here